Mentor
Train
Provide
Mission
To mentor, train, and provide the next generation of electrical grid-system workers with the skills and abilities necessary to provide safe and reliable electric service.
History
Like many worthwhile projects, Global Power Line Academy first started off as a idea in 2005: Ken Bilek, President and owner of Global Live Line, Inc. (a training and safety consulting business for Electric Utility Companies) and his mentor, Fred Fritz, knocked around the idea of starting a school for powerline workers–their ideas spurred by what they saw happening in the industry; e.g. experienced linemen getting ready to retire, lack of new and interested candidates entering the line trade, and candidates entering the trade without the fundamental skills needed to be successful.
As discussions and ideas continued to grow the idea finally came to fruition in 2009-2010 when Ken partnered with the Keystone Development Partnership (KDP) and held a 10-week pre-apprenticeship linemen's boot camp. The success of that program lead Ken, with the help of Fred Fritz and other partners, to develop the curriculum and training program that was eventually approved by the PA. State Board of Private Licensed Schools in 2012.
In collaboration with the Owners of the Blue Knob All Season's Resort, it was identified as an ideal training ground; everything self-contained with student housing (if required), eating facilities, plenty of space for training, along with outdoor activities like golf, mountain bike riding, swimming, and hiking….that's if the students have energy left after the rigorous training!
Candidates that successfully complete this 10 week boot camp can be proud of their accomplishment (it isn't easy!) and it isn't for everyone. Those who do complete the course can be productive members of a line crew as they enter an apprenticeship program. What's the benefit to a potential employer? We increase your chance of picking a candidate that is going to be successful for you in an apprenticeship program.
Sadly, Fred Fritz, who was instrumental in the creation and formation of this program, passed away on Dec. 11, 2013. Fred was able to meet and interact with the students in session one and two and he will be greatly missed; that said, the school continues to grow because of his efforts at the beginning.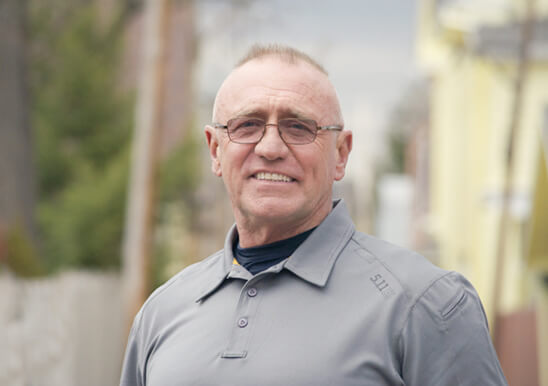 Kenneth Bilek
Founder & Director of Training
ken@globalpowerlineacademy.com
Prior to founding Global Power Line Academy, Ken has had 40 years of experience working as a lineman, trainer, and consultant in the electrical lineworker field.
Ken worked as a union journeyman lineman for 21 years for the Pennsylvania Electric Company.  In 1992, Ken expanded his expertise in Transmission and Distribution work by becoming a Live Line Demonstrator for the A. B. Chance Company (now Hubbell Corporation).
During his five-year sojourn, Ken worked in and out of the United States, learning and teaching techniques in high voltage work and proper tool application.  His work was very technical and specialized with his expertise being in the area of Extra High Voltage Maintenance (EHV).  Ken also served as Job Safety and Training Specialist for the Pennsylvania Rural Electric Association (PREA) before starting his own training business.
In 1999, Ken founded Global Live Line, Inc., a technical training and consulting business in all aspects of transmission and distribution electrical work.  Ken is the president of Global Live Line, Inc. and is Lead Training Specialist for the organization.  To date, Ken has worked in 38 states and 26
countries.  Ken has served as an expert witness for legal counsel in cases involving line workers; he is a member of the National Fire Protection Association and a member of the Pennsylvania Municipal Electric Association.
Ken works as a consultant and agent for Bashlin Industries.  He has also worked, in an advisory capacity, for a world-renowned manufacturer of live line equipment in Brazil.
In 2014, Ken was inducted into the International Linemen's Hall of Fame.
In addition to Ken, GPLA utilizes several instructors with over 50 years of experience among them. These instructors are all working linemen, trainers, and consultants working in the industry. They can provide our students with the benefit of their extensive real-world experience, as well as the academic material they need to succeed.
Joe Bell
Instructor
Joe has been working as a lineman for over 50 years.  He began his career with the IBEW as an apprentice. He went on to serve in the Sea Bee's as a lineman in Viet Nam.
Joe was employed at Penelec for over 40 years. He began as a Lineman performing all aspects of the job and being promoted to a Supervisor.  Joe moved into the training function and served as a Supervisor in the Training department for over 20 years. He was the lead instructor for the apprentice classification in addition to administrative responsibilities.
He has also served as a Senior Field Service Tech, training linemen for T.E. Connectivity Energy Division.
Joe has completed continuing education credits at Pennsylvania State University, in addition to numerous technical courses. Joe is truly an exceptional instructor with a wealth of on the job experience to share with our students.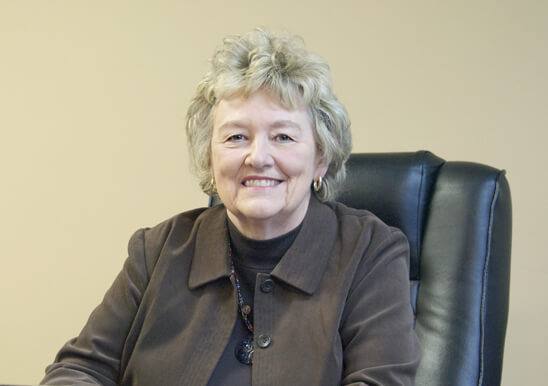 Barbara Bilek
Administrator/Business Manager
barbara@globalpowerlineacademy.com
Barbara holds a Master's degree in Human Resource Development, in addition to a Master's from the School of Business, Georgia State University. She worked as the Vice President for Professional Services in the health care field in Atlanta, Georgia for 15 years. The last 10 years she has worked in Human Resources Development with National Services Industries in Atlanta and with the Lytle Group in Hollidaysburg, PA.
Barbara handles our administrative duties and our government relations.
Clarion University Partnership

In continued efforts to help meet the workforce needs of the region, we have joined in an educational partnership with Clarion University's Venango College. Those already enrolled at Clarion are welcome to attend our program to receive real-world, line worker experience as well as credit hours towards their degree. To learn more about this program, please visit their website.
GI Bill® approved!
Global Power Line Academy's training program has been approved for Veteran's Educational Benefits. For more information on how to use your Veteran's Benefits at GPLA, please contact us.
"GI Bill®" is a registered trademark of the U.S. Department of Veterans Affairs (VA). More information about education benefits offered by VA is available at the official U.S. government Web site at www.benefits.va.gov/gibill."